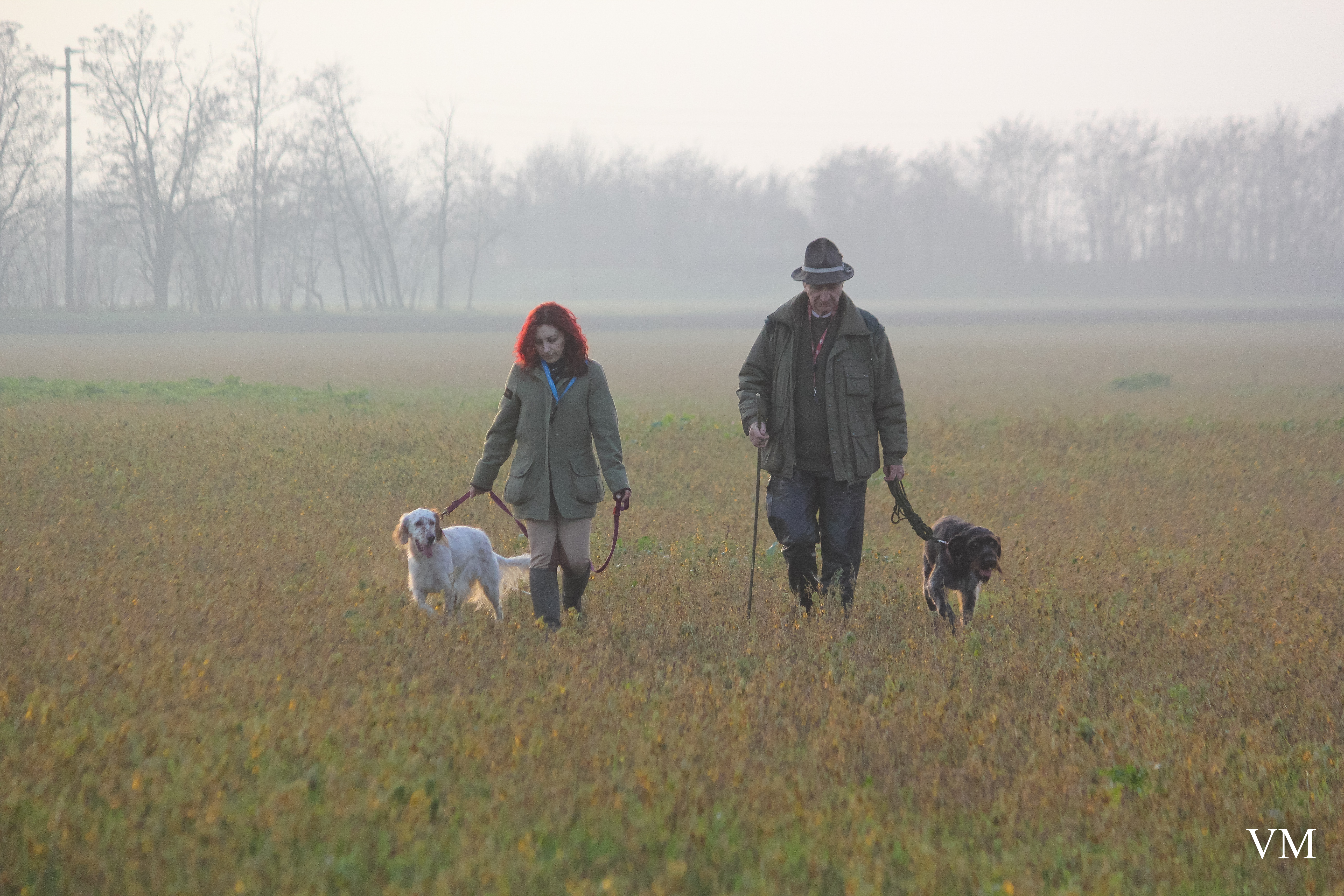 On steadiness (… and obedience!)
As soon as Briony became steady to flush I, full of pride, posted some videos on Facebook. The road that brought us to steadiness was a long one, I was extremely happy to have reached what, months early, seemed to be unattainable. Briony was originally purchased to be my personal shooting dog and indeed she became a good one. She knew how to locate birds, point, be steady on point and retrieve the killed ones but, like all the Italian shooters, I did not even think to make her steady to wing and shot. I simply did not care and she spent years "chasing" after the bird was produced, until I realized she was good enough to run in field trials.
The videos uploaded slowly but, minutes after they became visible to the public, I began receiving several private messages. Those messages, in the weeks and months ahead, became questions asked face to face. People  wanted to know if I used an e-collar, or if I shoot her in the butt, a very popular method suggested by many (in)famous trainers.  My answer was that steadiness  derived from obedience, an answer puzzled most of the listeners. They could not believe that the tools I used were a lead, a check cord and a whistle, and the few humans who did believe me asked me to make miracles: a woman sort of wanted me to make is HPR steady  overnight using the internet!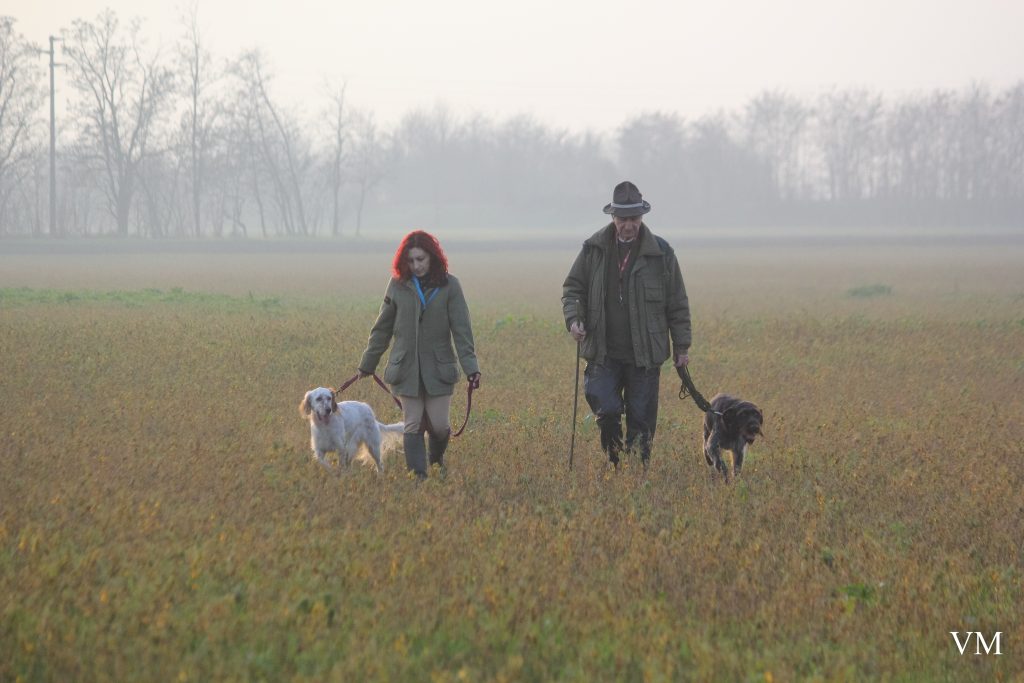 I do not have superpowers, but maybe my mentor does, as a matter of fact he is widely known as the "Shaman", or as "White Feather". White Feather (from here on WF) has been knowing me for a very long time: I was one of his students at the three months class (!!!) to became a certificate stalker (deer, roe buck, fallow deer, boar…) and he taught me during the course I attended  to become a certified biometric data collector (we measure and establish the age of stalked and hunted game). He saw me and  interacted with me several times during trials, gatherings, conferences and so… yet, before accepting to "train" me, he wanted to meet me again and look at me under a different light.  Our first formal meeting happened over a cup of espresso, we were seated at table by the street, Briony was on lead and a cat passed by: I prevented any possible reactions and he appreciated that, a training session was scheduled for the following day.
I have to admit I was a little worried, the man was Elena Villa's (that woman won all she could win with GSPs, in Italy and abroad) mentor, he was a well known retired gamekeeper and he had owned, trained, judged and handled hundreds of dogs  and shoot over them, in Italy, Germany, Austria and several Eastern European countries. But, most of all, he, himself, probably had the most amazing mentor Italy gave birth to.  Born at the end of 1800, Giacomo Griziotti (in my city there are a street and a college dorm in his name) is still deemed to be one of the best judges, handlers, trainers and writers involved with pointing breeds. His first and only book, despite being expensive and hard to find, is still regarded as the Bible, no wonder I was both excited and worried! WF wanted to test me and Briony, if we had passed the test he would have trained us for free, but we had to be perceived to be a good cause.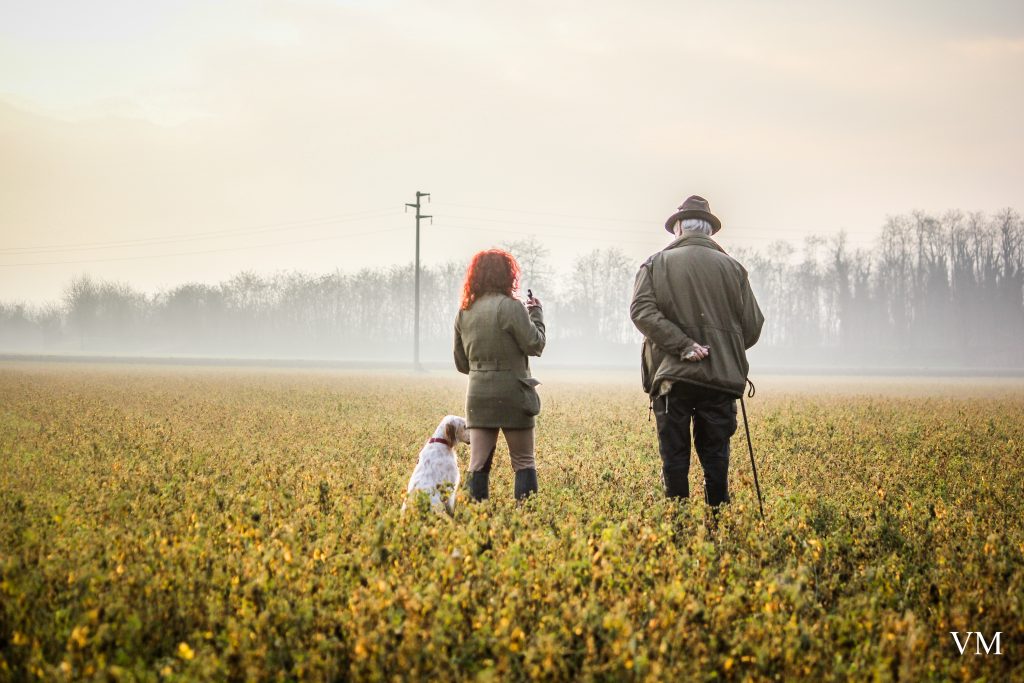 After another espresso (we both like coffee), we moved to the training ground and I had my first shocking lesson on the meaning of "obedience". I opened the car and Briony's cage to let her out. WF quickly made us clear that she could not leave the cage, nor the car without his permission. During the following months, his permission became "my permission"; she had to learn to sit and stay if I had to cross a ditch and then come later, if and when called. While all my friends were enjoying their shooting season, me and Briony were practicing sit/stay/come/drop to whistle daily, whatever the weather and the place. We trained in the countryside, in the city, in the shops, with or without stimuli. It was hard and even depressing: I spent months studying fish inspection for my veterinary degree and practicing sit/stay/drop!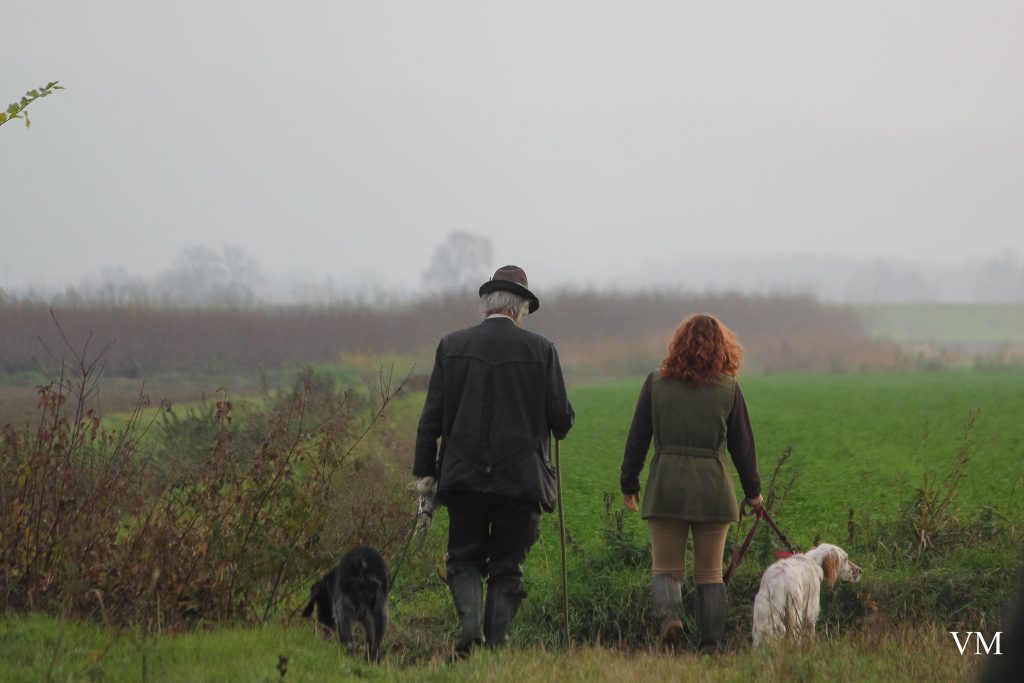 But then it came the day. Not only Briony was dropping to whistle, she was also steady to game and she had become an obedient and reliable dog (and I passed my fish inspection exam as well). Trials came next and all the hard and boring work brought to fruition, but this is another story. At the moment I am still incredulous and proud to be part to such a long standing gundog training tradition.