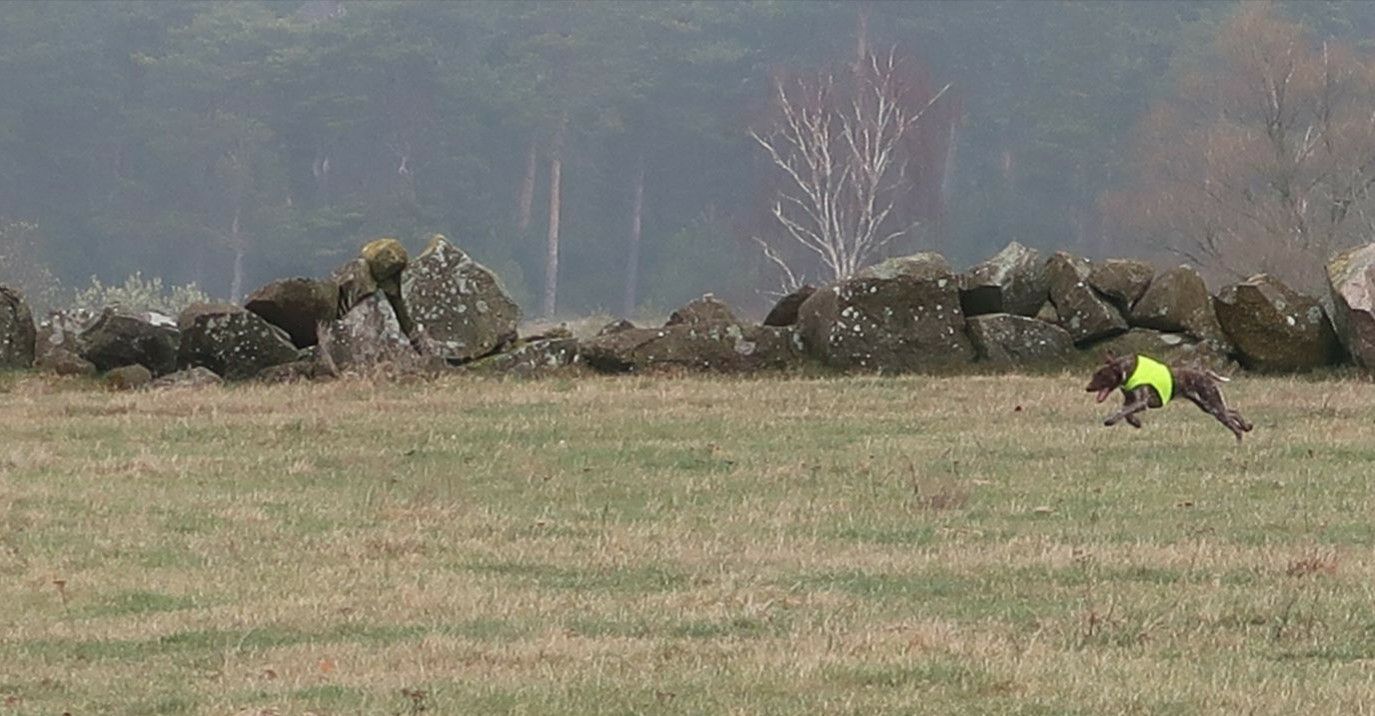 There is no off season, just time off- by Tok Mostert
Spring is drawing ever closer and our field season has pretty much closed down. It has been a long hard season for Flake, many hours, many miles and many birds. Off days where non existing: we always had a trial or a hunt going on, that was in between the training.
A season like we had takes its toll on a dog, mentally and physically. No matter how well conditioned the dog may be at the start of a season, he is likely to lose weight during the peak of the season. Just like losing weight, a dog will also lose some discipline, it cannot be helped, or prevented, unless you cut way back on hunting time. As said before, an over disciplined dog does not hunt well, neither does a dog without any discipline. No matter at what level you start at, discipline levels will deteriorate during a field season. Prolonged periods of time that the dog spends away from you naturally make the dog rely more on himself, this is normal and part of the learning curve for a dog, but it also brings complications. Spotting it is pretty easy if you had a baseline for discipline when the season started. Tell tale signs are the need to repeat commands, the dog taking a extra second to respond to the whistle, or ignoring commands completely.
Fixing the issues that came up during the season cannot be done effectively without resting the dog and taking a step back from hunting or trials. Most of us cannot afford to do this without missing out on many opportunities to hunt with the dog. All we can do is try and limit the amount we lose during the season. What compounds things even more is that there is no real off season. Once our field trials end, along with hunting, our water training and tests start, so does our tracking tests. It is common that a dog does well during the first year and progressively slides away the year after if attention is not paid to the issues that came up. How do we fix this? The short answer is to go back to basics, some will have to go way back and others may start in the middle, how do we know this, a simple but extensive way of judging where your dog is at, is to do a "end of season" evaluation. A simple series of "tests" with increasing levels of difficulty to establish a baseline from which to start and to highlight the areas that need more focused training.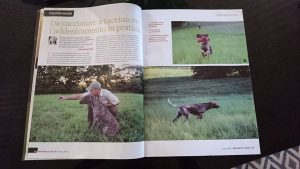 How do you establish a baseline
Control the environment, leash, no leash, fenced area, unfenced area, no distractions, many distractions.
2. Here is the only place and time you DO want the dog to fail.
3. Keep it simple, heal, sit, stay, come and stop. Increase the time or distance or both gradually until the dog becomes uneasy, that is your limit.
4. Balls, caps, dummies can be used to distract or entice the dog into breaking, do not let them retrieve anything, you are not evaluating that part of their work now.
5. Use other people and or dogs to distract your dog, see how your dog keeps contact with you.
6. This is not the time to correct the dog, this is a evaluation.
7. Make notes of the problem areas, there will be more than one.
8. You will have picked up bad habits too, focus on yourself and see what habits you need to break.
9. If you have to, break up the evaluation over several days, but focus on every aspect you can.
10. Be prepared to be disappointed.
Personally I will be taking a break from any type of training but discipline as soon as our season is completely over. I have estimated that I will need 2 weeks of intensive obedience training before I will see a noticeable difference in sharpness, that is for both the dog and myself. It will take at least 6 to 8 weeks before I will have Flake back to her pre season level of obedience. This is with training at least 45 to 60 minutes per day on obedience only, dogs don't make mistakes when they are fresh, they make them when they are tired, mentally.
Be confident, be firm and never forget that you and the dog should enjoy what you are doing.
Tok Mostert, a Professional Hunter from South Africa, now living in Sweden,  is sharing his writings on dog training with us. You can start reading them from Part 1 here.